Police hesitant over extremist reports
Days before the Manchester and London attacks on 22 May and 3 June, reports made about suspected extremist activity emanating from a property in Ilford were met with 'apathy and disbelief' according to a Christian who spoke to the police.
en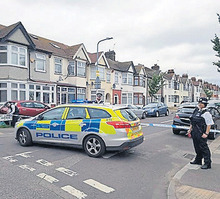 Muslims had shared information with the Christian about possible extremism being linked to a building in the north-east London area. When this was reported to SO15, Counter Terrorism Command within the Metropolitan Police, a 'feeling of deflation' followed, due to their 'apathetic response'.