Too early for Christmas?
Apparently not, for the Christian Workplace Group leader at Bedford Borough Council who was interviewed in March.
Transform Work UK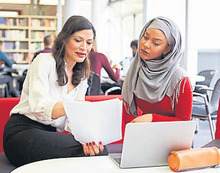 The venue, date and times for Christmas events are all booked into the council calendars and more than this, invitations have already gone out to senior managers and the town mayor asking if they can take part.