Handling a relapse
Seeing people change is a heart-warming experience.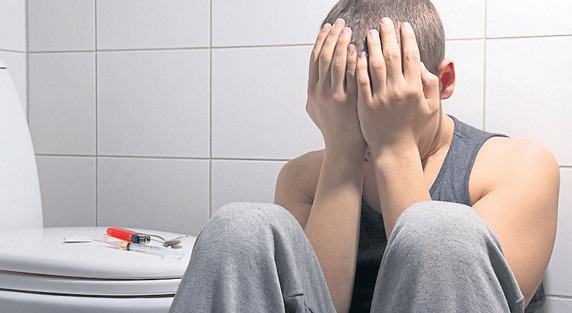 Being part of that process of transformation, a privilege and joy. That moment when someone decides to be open about their pornography use; that month when someone turns from alcohol to prayer; that year where the person struggling with anorexia sees their body aright and begins to eat healthily again – they're all times that elicit praise.
If it all falls apart
But what do we do if it all falls apart? It happens. Months, years, decades later, the sins or struggles can resurface. How do we help people process the pain and despair?
Relapse is not inevitable. Genuine change in hearts and lives is entirely possible in this broken world. But we need to remember we are not in the perfection of the new creation yet. As the writer to the Hebrews reminds us, we need to persevere in the race, throwing off all that hinders and entangles (12.1-3).
There are two common precursors to relapse. Conveniently they both begin with C: complacency and crisis are the things that bring risks. Complacency sets in when people start to assume that they are now immune to the assaults of the world, the flesh and the devil that have plagued them in the past. They become over-confident about temptations, lax about guarding their hearts. We forget to check how they're doing and all too quickly they find themselves unaccountable… Crises can come in many forms: bereavement, illness, redundancy or relational strife.
If something in the present resonates with an issue in the past, people can be quick to take off their new self and revert to the old. They can bury the pain at the base of a bottle, rather than processing it at the foot of the cross. They can log on for comfort from an adult clip rather than resting under the shadow of our God's precious wings.
Asking for help
If they ask for help at the first sign of a wobble, the relapse may fizzle and die. Like a cyclist briefly putting a foot to the ground, they can re-orientate towards the cross and persevere in living for Christ. If they try to hide, not wanting others to see them as broken (yet again), the trouble really begins. Old patterns begin to re-root. Hearts may be convicted by guilt, but the desire to repent and change often stays far away. Sometimes they (and we) feel too tired to fight any more.
Prevention is better than cure they say. Maybe that should be where our focus should be. When was the last time we checked-up on that friend who has struggled in the past? Do we know for sure they're really OK? Are we persevering in prayer? Are we encouraging them to remain accountable?
Message of grace
But on those days when opportunities for relapse-prevention have long since passed, we can make sure the message of grace rings loud and clear. The Father who runs towards the prodigals of his family with arms outstretched does not limit himself to a philosophy of 'three strikes and you're out'. As Peter discovered from Jesus, when he got it badly wrong yet again, forgiveness flows (John 21).
We can help people to know they are still safe in their Father's arms – still filled and equipped by the Holy Spirit. Our words can spur them on to remembering God's character and call. Our actions can enable them to think through how best to put in strategies afresh. Our prayers can embolden them to keep on persevering – while pouring out our heartbreak to the Lord. Our God-given wisdom can help people discern whether they need to take a step back from ministry for a while – for their own good, and the good of those they lead.
Relapse can be disappointing. It can induce tears. It doesn't change what's ultimately true, though: that children of the great potter are being moulded by his hands. And, as we all turn to him, the work the Lord has started will reach its completion, for sure (Philippians 1.6).
Applications are now open for Biblical Counselling UK's Certificate in Biblical Counselling. The course is available in five venues across the UK, starting September. www.biblicalcounselling.org.uk or info@biblicalcounselling.org.uk or c/o Christ Church, Christchurch Street, Cambridge CB1 1HT