Sweden: midwife defeat
On 18 April, a Swedish court ruled against a midwife in a dispute over her refusal to carry out abortions.
BBC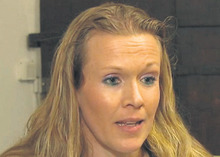 Ellinor Grimmark argued that her Christian beliefs made it impossible for her to carry out abortions and that it was unfair to be turned down for jobs in Joenkoeping because of that. But the labour court ruled that she had not suffered discrimination. It said the authorities had not violated her 'freedom of opinion and expression'.