The 'crime' of being disabled?
Conservative Peer Lord Shinkwin hit out at Britain's abortion laws in late March, describing them as a 'licence to kill for the "crime" of being disabled'.
The Christian Institute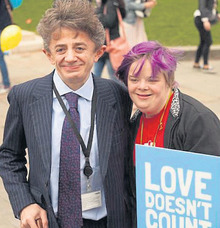 In an article for The House magazine, Lord Shinkwin warned that the number of disabled babies being aborted increased by 68% between 2005 and 2015. And he highlighted that 90% of babies diagnosed with Down's Syndrome are killed in the womb. In Britain, abortions take place before 24 weeks, but disabled children can be aborted up to birth.