Revd David Streater
1933 –2017
A Service of Thanksgiving for the life of the Revd David Streater was held at Bethany Baptist Church, Mumbles, Wales, on Friday 24 March 2017.
Rt. Revd Dr J Barry Shucksmith Royal Navy (Rtd)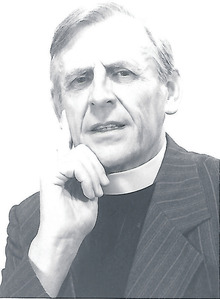 The church was packed to capacity for the occasion. The service was led by the pastor Mike Leaves. Prayers were taken by David's son-in-law, the Revd Dr Dick Seed, a missionary in Kenya. The gospel-centred sermon, requested by the deceased, was preached by Dr Barry Shucksmith, former Oak Hill College student, and a ministerial friend for over half a century.