Iran: TV for children
A new TV show for children was, in March, described as playful, dynamic and full of truth.
Elam Ministries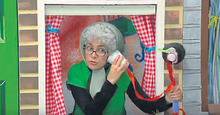 Elam's TV show, Garden of Friendship, teaches young Iranians about Jesus and the Bible. With very little available to reach and disciple Iranian children, the show fills a serious void. And it is impacting many adults as well as children.