Ministry wives: pray
The London Ministry Wives Convention in mid-January took place at Trinity Road Chapel in Tooting South London and, though illness caused a change to the programme, it was clear that the Lord was at work.
Linda Allcock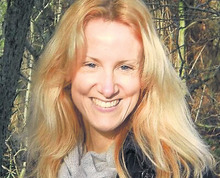 Carolyn Lacey spoke on 1 Peter about the living hope found in Jesus – a living hope that brings great joy, 'although now, for a little while you may have had to suffer grief in all kinds of trials' (1 Peter 1.6). Carolyn reminded everyone that trials have a purpose.