Churches & Ofsted update
An outcry by Christians over plans to register and inspect Sunday schools is forcing the Government to 'tread carefully' over the matter, it emerged in mid-January.
The Christian Institute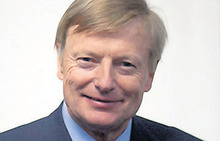 During a debate in the House of Lords, Lord Nash, Parliamentary Under Secretary of State for the School System, revealed that a consultation on the out-of-school settings plans received 18,000 responses.
The Government's controversial out-of-school settings plans, engineered by former Education Secretary Nicky Morgan, are part of a wider Counter-Extremism Strategy.
Determined to regulate
They propose giving schools' regulator Ofsted the power to investigate any setting that provides instruction to children for more than six to eight hours in any week. The plans have raised fears that Christian groups would be punished for teaching children traditional views on marriage. Speaking in the Lords, Lord Nash said the Government is 'determined to regulate in this area' but needs to 'tread carefully because many of these organisations are small, open for only a few hours a week and staffed by volunteers'.
A spokesman for The Christian Institute said: 'Why in the world would you target church youth groups as part of any counter terrorism strategy? None of the 7/7 bombers were radi-calised in Sunday schools. It's a dangerous distraction for the counter terrorism service to be looking at what's going on in Sunday schools.'