Culture & #LoveTrumpsHate
It shook thousands of people out of their homes and onto the streets in protest.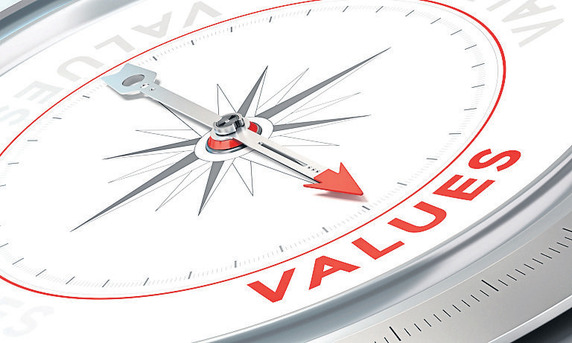 The executive order, signed by the newly inaugurated President Trump on 27 January, immediately suspended the settlement of Syrian refugees for an undefined period of time. It also stopped the resettlement of all other refugees for four months.
News reports rushed in of countless people, cut off from their old homes and lives and newly arrived at US airports, being refused entry at Arrivals. Their multitude and their circumstances surpass our ability to imagine and empathise. This executive order came after Theresa May's seemingly pleasant visit stateside, and now there are petitions and protests urging May to rescind her invitation for Trump to visit the UK later this month. If the visit does go ahead, Prince Charles wants a strong word with him about climate change. And Brexit is still a thing which is happening.
How to use our small voices?
These are bewildering times. It's hard to know what to do with one's voice, small as it seems, against the tumult of debate, particularly on Twitter, where people are still attempting to make serious points on all sides in under 140 characters. Add into this melee a slew of fake news and #alternative-facts and is it any wonder that we've grown even more deeply distrusting of everything we read on the Internet? How can we know what is true? What is truth anyway, when everyone has an agenda to push?
The influence of culture
It can be tempting to dismiss cultural things in times like this. When faced with news reports of real and desperate problems, we put things on a spectrum and sniff at the seeming triviality of Oscar nominations and the frivolity of La La Land, Beyonce's twin pregnancy announcement and Ed Sheeran's new album. Culture is and always has been the place where ideas, values and desires are most powerfully expressed, and it's happening everywhere and all of the time. And if cultural products are the tangible imaginings of what their creators think it means to live life well, they have real influence over what people receiving those products will come to regard as the good life.
In reaction to the events of the past month, the music streaming website Bandcamp has pledged to donate all of its proceeds from one day of sales to the American Civil Liberties Union (ACLU), an organisation which has already legally challenged several moves by the Trump administration in court. It follows similar pledges from artists such as Sia, Grimes and John Legend, the latter of whom recently told a gathering of the Producers Guild: 'There's a lot of money and power in this room, and I hope you will use it for something good.' Google has also donated over $2 million to the ACLU.
Another example from the music world comes from American musician Sufjan Stevens, who wrote an impassioned missive to the Internet urging humankind to remember that 'the life you live is not your own. […] Work on transforming your mind and your behaviour in the direction of love. […] This is what it means to be a human being.'
Small things with great love
Most of us don't share the same platform or wealth of these examples, but that doesn't mean that we're powerless. Not every Christian should go and protest or even share the same political opinion, but every Christian should care for and about our culture in the way that Jesus does and did when he was incarnate among a people who did not recognise him.
In paying close attention to the poor, kicked aside and voiceless, he was not content to let the woman who was healed by touching his cloak remain nameless. He did not let the formerly blind man go about his now-seeing life wondering who could have brought such life-altering light into the world. The 17th-century theologian Thomas Watson reminds us of the powerful beauty of the Lord Jesus Christ: 'He is tender without being weak, strong without being coarse, lowly without being servile. He has conviction without intolerance, enthusiasm without fanaticism, holiness without Pharisaism, passion without prejudice. This man alone never made a false step, never struck a jarring note.'
His life was the perfect protest against evil. In seeking the certainty of his kingdom in this time of uncertainty, in doing small things with great love and drawing attention to the redeeming work God is already doing in this world, we'll survive all the fake news with our trust intact, and not cave in to the suspicion and cynicism we'd fall prey to otherwise. As we do so, we'll be exchanging our spirit of despair for the garment of praise which Jesus bestows on us in its place (Isaiah 61).
Angeline Liles works alongside students in Cambridge and Bedfordshire as a staff worker with UCCF. She tweets @brighterbeat.