Egypt: cathedral attack
The funeral service for those who died on 11 December in a bomb attack on a church adjoining the main Coptic Orthodox Cathedral, took place at the Church of the Virgin Mary and St Athanasius in Cairo.
Christian Solidarity Worldwide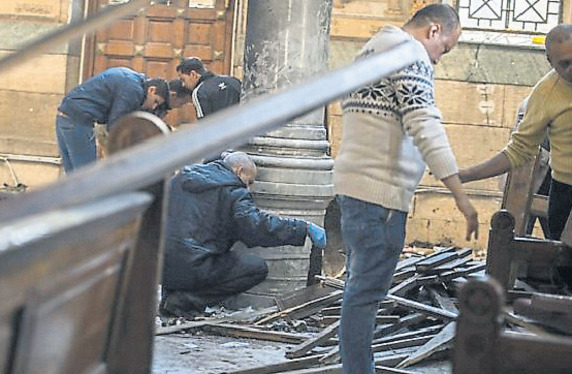 Three men and a woman are reported to have been arrested in connection with the explosion, which occurred at 10am local time in a section of the Church of St Peter and St Paul that was reserved for women, and which also injured at least 41 people. Egyptian authorities are now describing it as a suicide bombing and said in a statement that the death toll is expected to rise.