Asia: a priest transformed
Palash was a very spiritual man, a priest and a spiritual leader in his community.
Gospel for Asia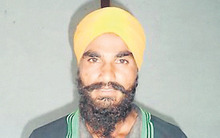 He meditated daily on the holy book of his traditional religion. His life looked full from the outside. He was married, had two children and stayed busy with all his priestly duties. But he realised something was missing when he heard the name of Jesus being shared over loudspeakers in his village.