Ofsted's checks on churches are back on table
The government has said it will push ahead with its plans to give schools' regulator Ofsted the power to investigate church youth work.
The Christian Institute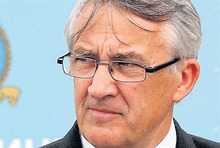 Ministers have announced that they will 'set out next steps' for proposals to register and inspect all out-of-school settings which provides instruction to children for more than six to eight hours in any week. This could include church youth groups and one-off events such as holiday Bible clubs.