Oldies growing churches
Have you noticed the nature of old age changing?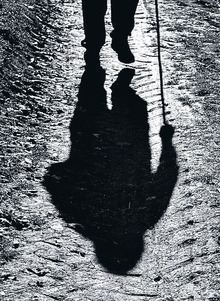 People are living full, healthy lives for much longer. '85 is when old age begins!' emblazoned a headline some months ago. In the press around the Queen's birthday earlier this year we read about people in their 90s and even 100s still working, still running business, still living very full lives.
Ron's long march
During Remembrance Week I spoke to an old soldier who was selling poppies in my local supermarket. Ron, 99, had survived Auschwitz and 'the long march' across Europe before liberation, though many in his Welsh regiment didn't. He has been selling remembrance poppies for 40 years now to keep alive the memory of his fallen comrades. He still goes to church. Having a sense of purpose is especially important for older people and 'Living God's Purpose in Old Age' is one of the seminars we are often asked to take.
Clearly, God has a purpose for every stage of life. Post retirement is not for self-indulgence. (The only time retirement is mentioned in the Bible is for the Levites, and even then they were encouraged to stay on and help with the work.) It's about telling out the goodness of the Lord and his faithfulness. And it's interesting to see how this is working out in many churches as their congregations mature. Older people are helping their churches grow. At a national event a couple of years ago I spoke on 'Empowering and Engaging Older People'. This year at the same event a couple of church leaders came to our stand to tell me that they had made notes, talked to their congregations and were delighted when, in one case, around 30 older members put their hands up for action. They're now running a range of special interest groups. All over the country there are seniors helping to run community outreach groups, holiday weeks and so on – living witnesses to the grace of God during their lifetimes.
Seniors talking to seniors
It works particularly well, seniors talking to seniors, because older people have more experiences and have made more decisions for and against Christianity than the younger ones. They have less flexible mindsets. Many will have been to Sunday school as children, but may have never heard the gospel presented clearly. Many are thinking about eternity and what lies beyond physical death. Who better to build relationships with them and tell the Good News than those who can relate to them best, the church's older saints? And the harvest field is immense, with 3.5 million older people living alone, many desperate for companionship.
The older generation used to be regarded as 'past it'. But the Scriptures make it clear that a believer who is 'planted by the waters' and becomes an older saint is a proclamation of the power of God. For far too long they have been regarded as having had their day, and their unique attributes have been overlooked. Now many churches are realising that rather than silent ballast their older members are like the Levites – released from the heavy lifting and equipped to help. But they need to be supported and encouraged. Understanding how to engage and encourage older people isn't rocket science, but it helps to learn from an organisation that has been doing it for nearly 210 years. Our published resources are easily found on our website, www.pilgrimsfriend.org.uk, together with a list of our workshops and seminars.
Louise Morse is Media & Communications Manager for the Pilgrims' Friend Society. She is author of books on dementia (Lion Monarch), and contributes as a writer and speaker to the PFS Voice project. 0300 303 1431 louise.morse@pilgrimsfriend.org.uk