Getting religious at Christmas
Oluwatosin Oyeniyi urges us to begin with James 1.27 this Christmas
Oluwatosin Oyeniyi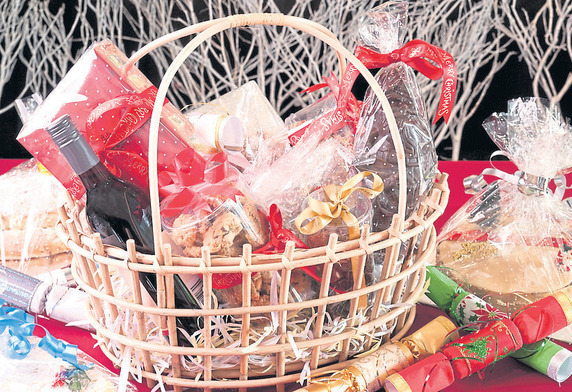 Christmas can evoke all that feels warm, safe and secure.
But on that first Christmas, a young teenager, perhaps with her waters already broken, wandered from inn to inn hoping and praying for somewhere to give birth. The other sojourners who had complied with Caesar Augustus and his census were settled in their beds and, like on the London Underground on a Monday morning, no one was willing to give up their place. The stable offered Mary and Joseph privacy and space, but not other people to share in their plight.
If you want to be religious this Christmas begin with James 1.27. Being religious is not about how many church services you attend, how many times you read the Bible or how much you pray. James 1.27 tells us it is about caring for the vulnerable in society
Start with the mirror
James has already warned the believers about the danger of being hearers only and not doers of the word (v.22). By using the illustration of a mirror, he shows how pointless it is to look at God's Word, see what it says and then ignore it. At Christmas, warm feelings may make us feel cosy, but Christmas is practical.
Mary and Joseph needed somewhere to stay. The young family needed the friendship of the shepherds. Later, when the wise men came, they needed reassurance of God's faithfulness and providence (gold, frankincense and myrrh). Christmas is all about God coming down to dwell with man. Sin is humankind's greatest problem and Jesus came to solve it.
There is a blessing in applying God's Word, in putting it into practice ( James 1.25) and though attending and supporting Christian events is good to do, are you missing the opportunity to practically help a church member this Christmas?
Here are three groups to think about this season.
Orphans
It is not a word or group we often think of, but there are those who no longer have their parents with them. Whether that is more poignant this year because the other parent has now passed away, or because it marks a set number of years since losing their parents or because one or both parents died around the holiday season, Christmas this year may be bittersweet.
Christmas understandably focusses on the family. We think of Mary, Joseph and the babe in the manager, but as Christians we know the joy of being in a family of fathers, mothers, brothers and sisters in the faith. We are not limited to our biological families, but are included in God's great plan to save Jew and Gentile, black and white, male and female, weak and strong, into his kingdom for his glory.
But loss is loss. Jesus didn't cry when Lazarus died, he wept. He was overcome by sorrow even though he knew that he would be raised back to life. In Romans 12.15, it says we should 'rejoice with those who rejoice and weep with those who weep.' Who can you encourage this Christmas by acknowledging their loss? Who can you invite round for Christmas dinner? Alternatively, is there an orphanage you can support this Christmas? Have you considered fostering or adopting a child and giving someone a permanent place to call home?
Widows or widowers
For any marriage, death cuts like a knife. A husband or wife is no longer there, and with that shared memories and experiences.
At Christmas time, we meet Mary and Joseph, a young couple trying to follow God's will in their lives and facing the challenges together. From the social ridicule that must have come from Mary being pregnant before their marriage to the family living as refugees in Egypt. Their early married life was not easy, but they both believed God was with them and they weathered the difficulties together. Fast forward 30 years later when Joseph had seemingly passed away, Mary watched Jesus die on the cross. But on the verge of death, maintaining his responsibility as a firstborn son, Jesus asks John to look after his mother Mary.
We live in a different society today where it is more common for women to work and where help is available from the State, but that doesn't mean that widows or widowers do not face challenges. Whether that is loneliness, keeping a house warm, purchasing groceries, or needing an extra bit of help around the home. Who needs to know, this Christmas, that God cares for them? That he hasn't forgotten or abandoned them? Who can you be a 'John' to?
Unemployed
Church conversations gravitate around work, with the inevitable tale about a difficult boss, colleague or workload, and so for an unemployed person church can be one of the most difficult places to be.
Add on Christmas catalogues, longer shopping hours and malls bursting with gifts – the lie 'you are what you buy' is everywhere. You may not be able to give someone a job, and it might not be acceptable or appropriate to give to someone a financial helping hand, but there are other ways to help.
An unemployed person is rich in time but often poor in knowing the best way to use their time. With no reason to get up early aside from working on another job application, providing opportunities to do something different by helping another person could be a source of encouragement.
Is there someone you can ask to help with a ministry at church or a Christmas event? Can you help them focus on the real meaning of Christmas rather than materialism? Is there someone who helped you earlier in the year, you can say thank you to now with a voucher, hamper or a gift that would encourage them? Someone who needs to feel appreciated for who they are rather than what they do?
Unspotted
The second half of James 1.27 deals with keeping oneself unspotted from the world. As Christians, holiness should not begin at Christmas. It should be a quality that people notice in our lives all year round as we choose to live differently. This doesn't mean 'weirdly'– but as people who know the seriousness of sin, who choose to guard their hearts and minds and who seek to show God's love to a thirsty world that needs spiritual water (John 4).
At Christmas, it is easy to behave like the world. Get drunk at the office party, overspend to get the latest and the best, and live by the philosophy: 'It's Christmas – so I can do what I like.'
But in obedience to God, Mary, a teenager, chose to follow God even though it threatened her marriage to Joseph and her reputation in society. Joseph chose to follow God even though it meant the stigma of marrying (by all appearances) 'a loose woman'. Jesus came into a world full of sin: from tyrants who could slaughter innocent children to friends willing to betray for money.
Christmas is about living counter-culturally. Reaching out to others with Jesus' servant heart is just one way we can stay unspotted from the world.
Who will you bless this Christmas?
But there are many more groups than those listed above. What about those who have lost a child? Those currently separated from their husband or wife, or are newly divorced? Each group will face their different challenges and there is no blanket answer for each group. But as you think through your Christmas card list, or see the different people in your congregation, before you comment on the usual faces who come only at Christmas, is it time you got religious?
Oluwatosin Oyeniyi is part of the All Souls Church family, Langham Place, London.