How God uses suffering
Most help seeking begins in the context of suffering.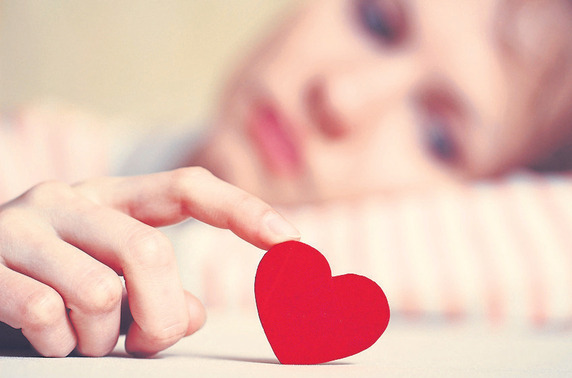 Sometimes the suffering will be at the milder end – a job rejection or a family row; sometimes it will be severe – the tragedy of bereavement, the agony of betrayal. But usually people seek help because of something that hurts.
How we react
The way we respond reveals much about what we believe.
Most will set about alleviating the pain. To them the task is clear – pain is bad and what hurts should be removed. There's nothing inappropriate about that. God, also, is committed to the removal of pain. A day is coming when there will be no more mourning or crying or pain. God is making things new (Revelation 21.4). He is, in fact, far more committed to the removal of pain than we ever will be.
And yet there is more to say about suffering. The Bible sets rather more uncomfortable verses before us. Verses suggesting that God is up to something in our pain. 'Suffering produces perseverance; perseverance, character; and character, hope' (Romans 5.3-4); 'endure hardship as discipline; God is treating you as his children' (Hebrews 12.7). And, perhaps most unsettling of all, those verses which suggest we should even rejoice in our suffering: 'consider it pure joy, my brothers and sisters, whenever you face trials of many kinds' (James 1.2).
Pastoral mess-ups
These are verses which have precipitated countless pastoral catastrophes.
We have a disabled daughter. When she was about two, as the full extent of her disability was becoming clear, we received the Romans 8 treatment. Perhaps you are familiar with it. It begins with a smile, is followed by the verse, Romans 8.28 – 'we know that in all things God works for the good of those who love him' – before concluding with another smile and a period of silence. Into that silence the recipient of the treatment is expected to express profound gratitude and assure their would-be comforter that they are indeed certain of the good things God will accomplish through their pain.
Usually I felt like punching someone.
Please don't misunderstand me. I believe Romans 8.28. In regard to our disabled daughter, who is now 20, I know it has been proved true. But in pastoral conversations, rather as in humour, it's all in the timing.
So in the midst of suffering, if you want a verse of Romans to use, then try Romans 12.15: 'weep with those who weep'. There may come a time to reflect on Romans 8.28, but that time is not now.
Don't rush it
But if, instead of trying to hurry another's pain away, we do commit ourselves to be with them, long-term, in their pain, we will, eventually, see what God can do. We will see how suffering can cause us to grapple with the hidden desires of our hearts – desires hidden even from ourselves. We will see how suffering can take us to a depth of dependence on God we had never imagined possible. We will discover how suffering can teach us to pray. Jesus learnt those things. He learnt them in the Garden. There Jesus grappled with his heart's desires and depended on God and prayed. 'Son though he was', Hebrews 5.8 tells us, 'he learned obedience from what he suffered'. Now, if even the Son of God can learn from his suffering, we certainly can.
Indeed, if there is any religion, any philosophy, any counselling which has something to say to those who suffer, it has to be us. No one has a ministry to those who suffer that is like ours. For our King was made perfect through suffering and by his wounds we are healed.
But don't rush it. Sit with others in their pain. Remember… it's all in the timing.
More about Biblical Counselling UK is available at www.biblicalcounselling.org.uk or you can contact them at info@biblicalcounselling.org.uk or c/o Christ Church, Christchurch Street, Cambridge CB1 1HT