Roger Cook
1941 –2016
Roger's great contribution in his many years of service was developing radio ministry in both France and Francophone Africa.
Jim Sayers,

Grace Baptist Mission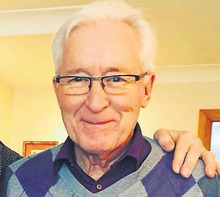 Known widely among Grace Baptist churches for his work in GBM Radio at Abingdon, he and his wife Helen began their missionary service in Belgium. In 1967 they were the first GBM missionaries to be sent into Europe by their church in Hounslow, as GBM adopted a church-based approach to mission. In 1969 they moved to Mons, where they worked to plant a church, coming face to face with the growing 'practical atheism' of an otherwise Catholic culture.