Good News for the visual generation
Life Explored is a new evangelistic study course from the Rico Tice / Christianity Explored stable.
JEB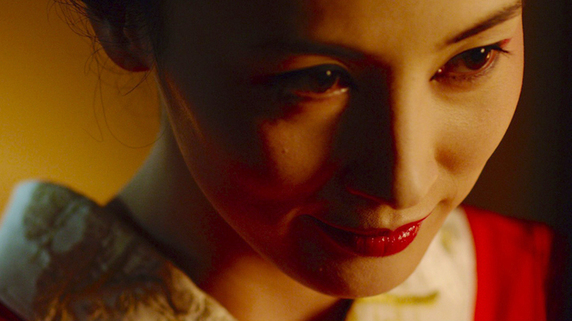 LIFE EXPLORED:
What's the best gift God could give you?
By Rico Tice, Barry Cooper, Nate Morgan Locke
Christianity Explored Ministries & The Good
Book Company.
Leaders' Kit (DVD, Leader's Handbook &
Participant's Handbook), £33.99
ISBN 978 1 784 980 856
It focusses on the issue of finding true happiness in life and over seven sessions seeks to expose people's idols. Idols of various kinds are the things we sinners use to put in the place which the Lord God should have in our lives. They promise happiness, but always fail and lead us to death and judgment.
The left hook approach
Each session consists of two DVD clips, two Bible readings, and two discussions – one short and one longer. A session could be fitted into around one hour. The initial video clip each time is a short drama which draws people into a discussion. The approach is to seek to create a 'Nathan moment.' Nathan, sent to confront King David about his adultery and murder, did not wade straight in saying: 'You are a wretched hypocritical sinner. Repent!' Rather, through a story, the prophet used an unexpected 'left hook' to draw David onto the punch and hit him on the chin with conviction of sin.
This is the method used by this series. 'You cannot find true peace and happiness in life.' 'Agreed.' 'You try various avenues but happiness eludes you.' 'Agreed'. 'The reason is that you have sinfully wrong ideas about the true God and have replaced him with useless idols.' Made in God's image we are glorious. Turning away from him into sin we are garbage. Both are true of us.
Personally I think the opening video stories are very well done. They are basically silent movies with excellent music but without conversation. This is powerful because it forces the viewer to think through what each story is about. Sometimes this is fairly clear. Sometimes it is more obscure. But it gets us engaged. A short discussion about the film with a Bible reading is then followed by a 15-minute DVD gospel presentation from one of three speakers – Rico Tice, Barry Cooper or Nate Morgan Locke – interlaced with clips from the initial story video. This is followed by a second Bible reading and a discussion of the text.
For everyone
The talks focus on God. They explain that the true and living God is very different from the caricature which most people have of him as a mean dictator. He is good, trustworthy, generous, life-giving, etc. Simultaneously the video talks and Bible passages take us on a simplified journey from Genesis to Revelation, from Creation to Consummation. This is very helpful, especially when seeking to share the gospel with people starting from zero Bible knowledge.
The initial stories are from different parts of the globe – India, Japan, the US and even outer space! Along with the fact that you can choose from a multitude of languages in which the DVD can be played, this should make Life Explored a very helpful resource in reaching out to people of different nations and cultures – although perhaps it would have been helpful if at least one of the pre-senters had been black or Asian. Also, if there was another slight criticism, perhaps the ethos of the intro stories does lean a bit too much towards those two well-known evangelists 'Moody & Sulky' – but then we are dealing with very serious matters here.
Though the series majors on the question of happiness, it does not avoid the reality of sin, judgment, atonement through the cross and the necessity and evidence for the resurrection, pointing to the new creation which is our true home. It appeals to the mind as well as to the heart.
'I'd love to lead'
This is a terrific package for the 21st-century world. One of our church members saw it and immediately texted an elder saying: 'I can't wait. I'd love to lead a Life Explored group as soon as you like!' I'm already thinking of who I could introduce to Christ through Life Explored. Well done to the team who created this. May the Lord use it in a significant way.