Anglican Update Separation?
Read the pages of the NT and you will quickly see that there have always been issues of false teaching in the church.
David Baker,

rector of the churches of East Dean with Friston and Jevington, East Sussex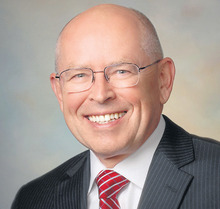 Jesus warns us: 'Watch out for false prophets. They come to you in sheep's clothing, but inwardly they are ferocious wolves' (Matthew 7.15). Likewise, Paul counsels: 'I know that after I leave, savage wolves will come in among you and will not spare the flock. Even from your own number men will arise and distort the truth in order to draw away disciples after them. So be on your guard! Remember that for three years I never stopped warning each of you night and day with tears' (Acts 20.29-31).