Iran: temporary release
Maryam Naghash Zargaran (also known as 'Nasim' or 'Naseem') was temporarily released from Evin prison on 6 June on medical furlough.
Elam Ministries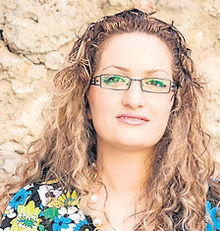 Maryam has been in Evin prison for nearly three years on charges related to her Christian ministry, serving a four year sentence. During her incarceration she has been suffering from a variety of serious ailments, but she has been routinely denied access to the full medical care she requires. Maryam went on a hunger strike on 26 May, to protest her ongoing imprisonment and the denial of access to adequate medical attention. The hunger strike, which continued for over a week, weakened her severely and her family are very concerned for her health. Do pray for her.