NMC: live for Christ
Encouraging Men to Live for Christ was the strapline of the Northern Men's Convention (NMC) and at its 13th event on 14 May, 450 men were encouraged to be confident in God's Word, in God's Son and in God's Church.
Andrew Bradley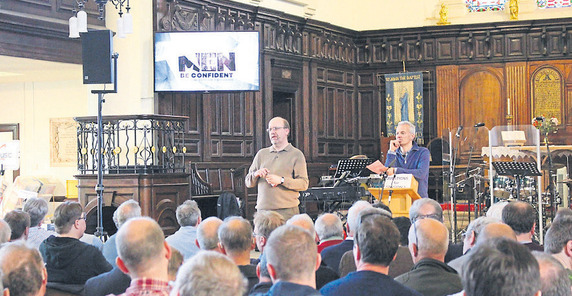 David Robertson from SOLAS, the Centre for Public Christianity in Dundee, spoke powerfully on each of these key areas and fielded an hour of questions on a huge range of topics. Feedback indicated that men were indeed more confident as they left to take what they had learnt back to their home churches and to make a stand in the public square.