Sorted Nano: 'The End'
It's hard to live in the light of eternity when you are only 12 years old. Eternity seems a long way away!
Helen Thorne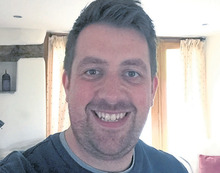 But the gospel call to fix our eyes on the future and let the promise of the new creation impact us here and now holds true for believers of all ages. That's why the ninth 'Sorted Nano', held on 7 May at St Helen's, Bishopsgate, did just that. Working from 1 Thessalonians 4, Dave Buckley encouraged the 462 young people and their leaders to look forward to the return of Jesus, the resurrection of the dead and the reunion of all believers to come, and allow those truths to spur them on to being wholehearted for Jesus.