Registers and extremists
Christian charities CARE, Christian Concern, Evangelical Alliance, Lawyers' Christian Fellowship and The Christian Institute issued a joint statement in May with a call to action over Government proposals to register and inspect church youth work.
CARE / The Christian Institute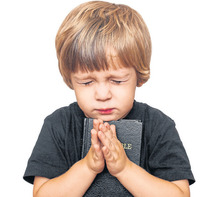 'Requiring churches in England to register before they are legally allowed to help children learn the Christian values our nation was built on is an unjustified restriction of religious liberty. Whether the threshold is six hours in any week or higher, the principle of outlawing 'unregistered churches' from teaching children the gospel is an unacceptable overreach of the state.