Egypt: is it really suicide?
The family of a Coptic Christian soldier in the Egyptian army, who died under suspicious circumstances in February, is demanding an autopsy.
Morning Star News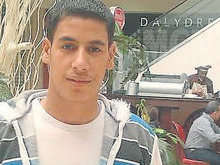 On 17 February, the Egyptian military informed the family of Michael Gamel Mansour that the 22-year-old conscript from Assuit had committed suicide. They claimed Mansour shot himself. They asserted that moments before his suicide, Mansour became despondent after a family telephone conversation.