Sunday is saved once again
David Burrowes MP described the 9 March Commons vote on the Sunday Trading Bill as 'a relief '. The result of 317 to 286 saw the plans to open up shops for longer on Sundays defeated as he led a cross-party 'unholy alliance' who united around a concern to keep Sunday special.
en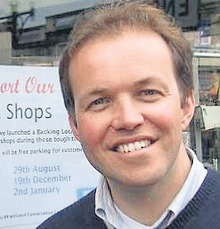 David Burrowes said to en: 'One of the key concerns in the debate was the way the Government tried to introduce the law change. It was tacked onto the Enterprise Bill at a late stage of the Commons proceedings. The impact assessment and significantly the family impact (which was largely negative) was only published hours before the debate. The Government tried to broker a late concession by proposing a pilot scheme but their amendment was not allowed.