Egypt: equipment returned
On 28 January, the authorities in Egypt returned all confiscated equipment (in good condition) to the SAT-7 studio in Cairo, more than three months after its seizure by the country's Censorship Police.
SAT-7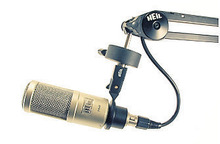 The authorities came to the SAT-7 offices with a search warrant on 10 October 2015 and removed much of the studio's production equipment. SAT-7's Director Farid Samir was temporarily detained, facing charges associated with licensing issues, but was released after six hours.