SEGP: Word of his grace
St Helen's Church, Bishopsgate, London was full on 6 February for the annual gathering of the South East Gospel Partnership. The theme of keeping the Bible central to all that we do was explored through Bible teaching, seminars and a Q&A session with the guest speakers.
Roger Loosley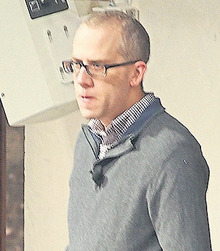 Kevin DeYoung who pastors University Reformed Church, Michigan, spoke from Acts 20.17-38 on 'A sure and sufficient word'. He showed from this passage the priorities that Paul had for himself, for pastors, for elders and for all Christians. This was Paul's farewell address, his legacy: 'God will keep you as you keep close to him and the word of his grace.' Paul's ministry was done but that of the word wasn't.