Ofsted's church confusion
Recently, confusion has reigned concerning the position of the government and Ofsted over the registration and possible monitoring of church youth groups.
Various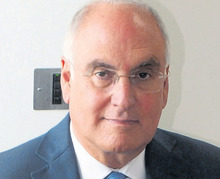 During the period of consultation on the registration of groups who teach children for more than six hours a week, including churches, the Chief Inspector for schools, Sir Michael Wilshaw stated that he wanted Sunday schools registered and if problems were cited, Ofsted would 'go in'. This implied there were no current mechanisms for investigating such problems, which is not the case. Any member of the public can go to the police or social services if they have concerns about any child in any setting.