Next generation at the Hub
Over 150 people gathered near Milton Keynes in January for The Hub Conference, an annual gathering organised by The Fellowship of Independent Evangelical Churches (FIEC), designed for those on their journey into Free church ministry.
Phil Topham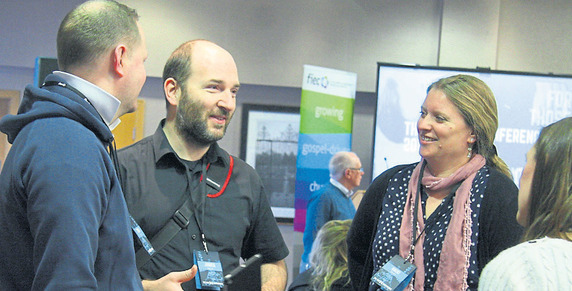 Those considering the call to be pastors, pastors' wives, youth and children's workers and women's workers enjoyed seminars, worship and Bible teaching from Paul Mallard. The Hub also gave representatives from UK training colleges the chance to engage with people on their ministry journey. Delegates were able to meet with experienced ministers and ministry couples from Independent churches to pray with them and receive help and advice.