Wallington renewed
In late November, Holy Trinity Church Wallington re-opened after a 20-year vision to restore the building to its former splendour for future use.
HTC Wallington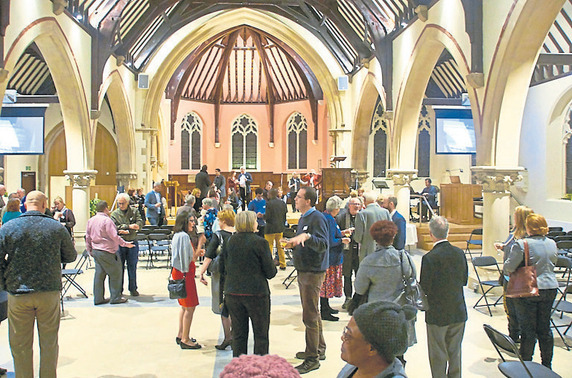 Following the opening, the church welcomed visitors during the day and evening for guided tours. A steady stream of people came in during Open Week and good conversations were had. These focussed on the aspects of the building that were of historical or artistic interest and from which faith could be explained. Two stained glass windows of the resurrection installed in 1881, the pulpit installed in 1926 'for the glory of God and the preaching of his Word' and the new baptistery all lend themselves to a discussion of the beliefs which lie behind the building.
Holy Trinity Church was built in 1867 to seat 530 people, at a time when the population of Wallington was only around 650.
The current work was completed in 15 months by the contractor, Buxtons, with stunning results.
The Revd Stephen Coe, vicar of Holy Trinity, said: 'We are delighted with the work on the church which is now a stunning space for great events. We would like to express our gratitude to Buxtons, our funders and all those who have given time, effort and money to make this vision a reality. A big thank you to the local residents and businesses who have shown an interest in the project and put up with the disruption.
Generosity
The building renovation project cost around £1.7million pounds, which was largely raised by the congregation members. Generous grants were also received from Viridor Credits Environmental Company (through the Landfill Communities Fund), Beatrice Laing Trust and the All Churches Trust. John Lockwood, CEO of Viridor Credits said: 'Churches have played a pivotal role in their communities for centuries and the project undertaken by Holy Trinity Church, 20 years in the making, will ensure that it continues to provide vital support and community space for many more years to come.'