Archbishops pull back from the brink
On Friday 15 January the Primates meeting of the Anglican church, called by Archbishop Justin Welby to discuss the moral and spiritual crisis in the Church surrounding attitudes to homosexuality revealed that they had voted to explicitly reject same-sex marriage.
JEB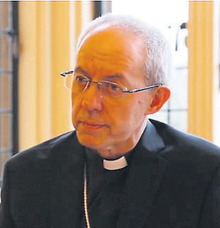 After five days of discussion they concluded it is a 'fundamental departure' from Anglican teaching. They also decided to exclude the US branch of Anglicanism, The Episcopal Church (TEC) from key bodies and decision making for 3 years because of their embracing of same-sex marriage, but it remains a part of the Anglican Communion. The Anglican Church of Canada which takes a similar stance to TEC but has not yet officially endorsed same-sex marriage services escaped censure.