Serving as a single woman
Rebecca and Eleanor investigate the joys and challenges of the unmarried Christian worker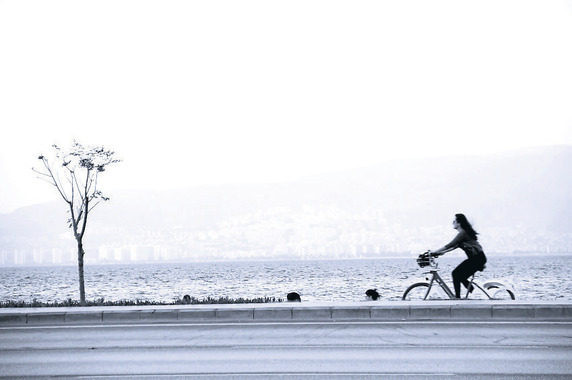 Biblical Christianity values singleness like no other world religion.
It is a prized and precious gift, an encouraged option for a fulfilled life of service. Yet many Christian singles struggle with this 'gift'. A huge proportion – our estimate is more than half – of women in full-time ministry are single1. We conducted interviews with over 50 people 2 in order to investigate the challenges and blessings for single women working in UK churches, para-church organisations and on the mission field, with the aim of encouraging and affirming them and better equipping those working alongside them.
We will report our findings in a series of three en articles. Here, in the first, we share our summary observations.
Unique ministry
Our respondents were eager to talk of the privilege and joy of serving the Lord. They felt that their singleness forced them to rely on God in deeper ways than colleagues with a spouse to talk to, and several spoke of the sweetness of uttering their first and last words of the day to Jesus. They rejoiced in the flexibility and freedom they had to travel, work and meet people unencumbered by family responsibilities.
Male colleagues recognised the huge depth of godliness often seen in single women and acknowledged their unique ministry, one male missionary commenting: 'When the place gets dangerous or difficult, so often it seems like half the soldiers are single women. On all of our teams overseas, half the team has been single women. I've noticed this same dynamic on many teams and in many organisations. … So in our experience and in our slice of church history, it really seems to me that it is women who lead the way where men fear to tread.'
What a blessing these single sisters are and how powerfully they are used in serving the Lord!
Struggle with singleness
Most women shared that their singleness was their biggest struggle and one that needed to be repeatedly brought before the Lord through the different seasons of life. A women's worker who had been serving in the UK for 15 years commented: 'How you deal with your singleness is crucial to how your ministry goes – daily. If you wake up feeling a sense of disappointment or loss of hope about your singleness – tell him [God]. The devil is at your door. Anger, hurt and pain have the potential to take me out of the game [of ministry]'.
A single para-church worker in her 50s who had spent her whole working life in Christian work shared that: 'For single women, their biggest issue is being single'. It was felt that these struggles are 'placed under the microscope' in ministry and that the devil exploited these areas to test and tempt women, exposing the cost of their sacrifice in serving God.
Leadership lets women thrive
It was striking that, where there was clear male pastoral leadership, women were able to thrive. Those who did not feel supported were struggling.
Several casualties of ministry who had left the mission field or had resigned from UK church roles shared that this pastoral support had been missing.
How is this support provided? Our research showed that it is almost always demonstrated by having regular (weekly, fortnightly or monthly) meetings where the minister or team leader asked about their spiritual walk, about their struggles and where they prayed together. These were not task-focussed planning meetings (they almost always had these too) but were solely focussed on spiritual and pastoral issues. These meetings seemed to demonstrate a love for and a commitment to caring for the woman by the male leader and were described as critical in avoiding and overcoming issues and in providing pastoral support. There were many beautiful examples of men and women working together in love and purity, spurring each other on in godliness.
Conversely, many of our respondents talked about the kind of leadership that they felt crushed and wounded by. There were particular difficulties in working with men whom they perceived as lacking in social and relational skills and maturity, who appeared brash, black and white in their thinking and with a tendency to be harsh and impatient with others. These men were typically in their 30s and were new to ministry. This was a particular issue in the Church of England. Several commented that these men were often the most restrictive in their views about what women could do in the church. It was felt that these restrictions were not really about theology, but were about each individual's social culture and upbringing. Single women workers felt particularly vulnerable, with no husband to act as a go-between, and were unsure how to deal with the hurt often caused without disrupting the team.
New roles
Almost all of those working in a church were in a role that did not exist ten years ago. It is hugely positive to see the evangelical church taking seriously the need to give women visible, valued roles that show com-plementarianism in practice.
But there are also challenges as the women in these new roles have no pattern to follow and responsibilities have not been defined by those who came before them. Church leaders and their teams have, in the main, never worked with a woman on a full-time basis. Areas like the different ways in which women handle conflict, workload, stress and emotions and how the team will work together may be very new. There is also a wide range of employment issues like pay, contracts, accommodation and support which are new and have not been fully thought through.
'Complementarianism' in practice
There is a wide variance across churches in the UK on the practical roles that women play. Churches that, doctrinally, would be in complete agreement, have very different ways of applying their theology. Should a woman lead a home group? Lead a church service? Run and speak at an evangelistic event? Attend the elders' meeting? Different churches have different approaches. And it is the female members of staff that are often required to pioneer these issues, constantly asking themselves whether what they are doing is right. Male leaders do not seem to be providing clear and consistent expectations for women in these roles or leading the church in actively affirming them.
The next two issues of en will look at other areas of our research. Our fuller findings share more detail and practical examples of good practice as well as suggesting questions for consideration by the women in these roles and those who work alongside them.
We truly believe that single people, especially women, have a profound opportunity to show the joy of knowing Jesus to a world that believes that contentment is not possible without a partner. These inspiring women make a profound contribution to Christian ministry. We have seen single women working with brothers and sisters with deep mutual love and respect in a way that confounds and intrigues the non-believers looking on. And that is our ultimate aim – that gospel ministry is able to shine in a dark world so that Jesus is glorified.
Eleanor has been on the mission field in the Middle East and Africa since 1996. She is a nurse and has a PhD in palliative care. She is single. Rebecca is married and works as a management consultant specialising in human resources.
FOOTNOTES
1. Our estimation, based on reviewing the proportion of single female workers in six Reformed churches in one UK city centre, as well as reviewing the proportion in several missionary organisations, is that over 50% of Christian female workers are single. 2. Our interviews aimed to represent the range of people involved in Christian work: men and women, pastors, church leaders and mission team leads, single women in a variety of roles and married women and men in similar roles as a point of comparison. We interviewed people working in the Church of England and FIEC churches, churches with a membership of 150 right up to large city centre churches with thousands attending and a staff of 50. We spoke to members of five mission organisations as well as three para-church organisations. We spoke predominantly to single women, but also to single men, married men and women and the men who had responsibility for leading single women. Almost all of our interviewees had a complementarian view of women's ministry.