Syria: Christians as human shield
Reports say that 22 Syrian Christian families (over 60 people) are being held captive by Islamic State (IS) in Raqqa, the capital city of their territory.
Barnabas Fund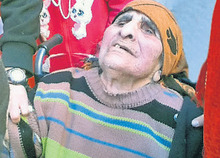 These families tried to escape in mid November, but were detained and returned to the city, where they are now trapped. Sources informed Barnabas Fund that they were apparently being used by IS as a human shield.