State control of holiday clubs?
The Government is consulting on giving Ofsted powers to investigate whether church youth work complies with 'British values' in a consultation closing on 11 January.
The Christian Institute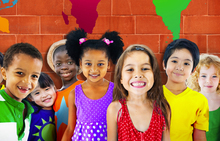 Any out-of-school setting which provides instruction for more than six hours in any week would be covered. The plans would easily include holiday Bible clubs, church weekends and summer camps. In effect, Ofsted would become the state regulator of religion.
The Out-of-school education settings: registra- tion and inspection consultation paper says that 'undesirable teaching' which is incompatible prohibited. be values will with British Sanctions would include banning people from working with children and closing premises.
The Government envisages a nationwide for all out-of-school scheme registration settings for those under 19 which provide 'intensive' education – defined as 'anything which entails an individual child attending a setting for more than between six to eight hours a week'. It would specifically encompass one-off events which, for example, only run during school holidays.
Read the consultation document here: www.christian.org.uk/wp-content/downloads/out-of-school-evidence
Then please respond to the consultation by 11 January. Goto: www.education.gov.uk/consultations/ and select the Out-of-school education settings: registration and inspection consultation from the list.