Pakistan: social stigma
A programme organised by Bargad, Pakistan's biggest NGO for youth development, is attempting to tackle the social stigma Christians face from the word used in the Constitution for them, it was reported in early November.
World Watch Monitor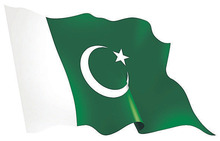 Isai The Urdu (derived from Isa, the Arabic word for Jesus) now carries strong overtones of uncleanness associated with demeaning occupations. This language feeds the narrative which makes Christians feel like second-class citizens in today's society.