GBM: a light in every city
These days, the annual get-together of supporters of Grace Baptist Mission alternates between venues in London and the Midlands. On Saturday 24 October it was the turn of the Renewal Centre in Solihull.
JEB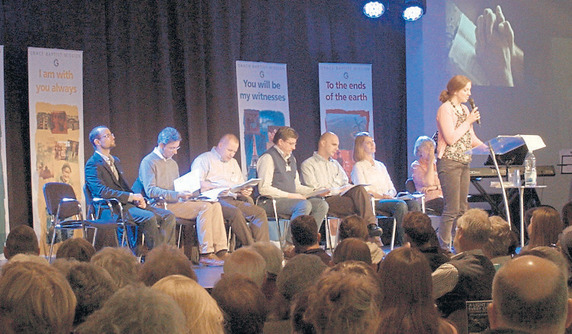 Around 650 people gathered and the theme highlighted the needs of Europe under the banner 'A Light in Every City.' Graham Field, chairman of the Mission's Council, began the day emphasising that our mission is determined by our master, the Lord Jesus Christ. Daryl Jones, mission coordinator, used a cricket analogy to emphasise the need for partnership in mission, especially between the churches and GBM.