Free speech gagged?
Free speech would be restricted under Government plans to combat extremism, a senior Conservative MP warned in October.
The Christian Institute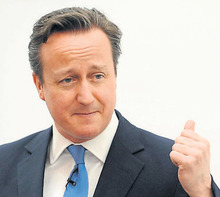 David Davis said proposals for anti-extremism orders 'just won't work'. His comments were echoed by the Shadow Home Secretary, who cautioned that ministers must 'proceed with the utmost caution'.