BBC: Christian 'obnoxious'
A BBC Three Counties radio presenter, Ian Lee, repeatedly referred to the Bible and Christian Barry Trayhorn's views on biblical standards for sexual relationships as hateful, and called him 'obnoxious' in an interview on 3 November.
Christian Concern / en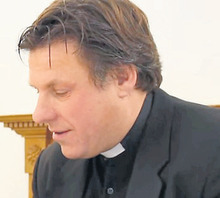 Barry, who is a Pentecostal church minister, was being interviewed after having been forced to resign from his job at Littlehay prison, one of eight exclusive sex offender jails in the UK. He had begun work there as a gardener and then been asked by the chaplain to undertake some preaching work in the prison chapel. He had read some verses from 1 Corinthians 6 and had not singled out the section concerning gay sex, but had rather focused on repentance and forgiveness. A complaint had been made sometime after the service and the harassment Trayhorn experienced after this made it untenable for him to continue his work.