Another Christian school closes
en was informed in early November that the Cornerstone Christian school in Epsom Surrey will be closing at Christmas after it experienced what has been judged to be an unfair Ofsted inspection.
en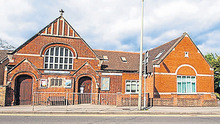 At its last inspection, Cornerstone was shown to be doing well. Data on the school showed that around 60% of A level students were achieving A* or A grades. There were no areas of real concern and the school had been praised for many aspects of its work, including its Christian ethos.