Behind every good man ...
The key to The Pastor's Wife lies in the subtitle – that God's grace is sufficient for us in our everyday lives. Because of all that Jesus has done for us we are empowered to serve our God, our husband and our church.
Rebecca Hutton

is married to Simon Hutton, pastor of Abbey Baptist Church, Abingdon. They have two young boys.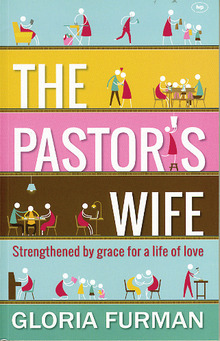 THE PASTOR'S WIFE
Strengthened by grace for a life of love
By Gloria Furman
IVP. 156 pages. £7.99
ISBN 978 1 783 592 777