Argentina: fighting for religious freedom
It has been almost 12 months since Argentinian pastor Marcelo Nieva survived an assassination attempt, but he has in October this year been forced to leave his church.
World Watch Monitor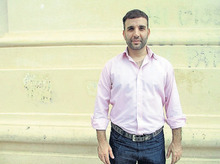 In May 2014, he said that the introduction of a state law in August 2013 purporting to safeguard religious freedom was having the opposite effect. He said that the lives of his wife Janet (now 24) and baby daughter Marta (then just one month old) had been threatened, while pressure on his church, the majority of whose members were former drug addicts and prostitutes, had increased.