IVP unites with SPCK
The trustees of Inter Varsity Press (IVP) and the trustees of the Society for Promoting Christian Knowledge (SPCK) announced in early October a major new agreement that they say will secure the future of IVP as the UK's leading evangelical publisher.
en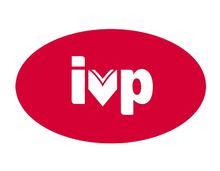 IVP are now under the management of SPCK, who have agreed with the current IVP trustees on a comprehensive plan to refinance IVP and ensure it is fully resourced to thrive as an evangelical Christian publisher in the digital era.
'IVP and SPCK are leading the industry in responding to seismic changes in the trade that can only be overcome through consolidation and cooperation,' said David Vardy, Chair of IVP. 'IVP is no longer viable as a stand-alone entity and is pleased to be able to utilise SPCK's financial strength and state-of-the-art technology to benefit our customers, authors and the Christian community at large.'
The Rt. Revd John Pritchard, chair of SPCK, said: 'While SPCK is committed to promoting the Christian faith in all its rich diversity, in looking at our position in the marketplace it became clear to us that we had an IVP-shaped hole in our attempts to do so. IVP's evangelical focus, which we are fully committed to retaining, is a good fit with our existing broad SPCK list. Both the SPCK and IVP imprints will retain their separate identities.'
'We have committed to a comprehensive plan to bring IVP the investment and infrastructure that it needs to survive in a challenging environment in which scale is vital for survival', said Sam Richardson, CEO of SPCK.
All of the IVP trustees will join a new IVP Publishing Board that has been constituted to preserve IVP's longstanding and highly respected conservative evangelical ethos. A publishing director will be appointed in the months ahead who will also support the 'brand' of IVP which will remain thoroughly evangelical. This Board will be chaired by Andrew Fergusson, who is currently an IVP trustee. IVP will honour all existing distribution and representation contracts with third party publishers.
Christ-like generosity has been evident during the negotiations between the two publishing houses, and en understands that the board of IVP have secured the fact that books published under the IVP imprint will have to conform to the present UCCF doctrinal basis. This is a major safeguard.
However, worries inevitably have been expressed to en. Would these two publishers have naturally come together were it not for the decline in the market for Christian books over recent years? Will the IVP / UCCF doctrinal basis, written many decades ago, which does not address any of the politically correct 'equality' issues which are so sensitive today, prove a sufficient safeguard for the future? May IVP long remain a bastion of conservative evangelicalism in the UK – but, of course, only time will tell.
Speaking to en, Richard Cunningham the director of UCCF said: '11 years ago the UCCF Trust Board became aware of the financial challenges threatening evangelical publishing and thought it prudent to grant IVP independence from UCCF, so it could make independent commercial decisions without fear of adversely impacting UCCF's ministry. The IVP Board has recently come to the conclusion that the only way for IVP publishing to survive and thrive was for it to find an existing religious publisher who would allow IVP publishing to operate as an independent imprint but would provide financial investment and more favourable economies of scale. I have every confidence that Andrew Fergusson and his IVP Board members will be able to safeguard the evangelical integrity of IVP for many years to come as they independently commission fine evangelical authors to write the high-quality titles we expect from a conservative evangelical publisher.'