Germany: asylum seekers turn to Christ
While Christian congregations are dwindling across Germany, there was standing room only on Sunday 6 September for morning service at an evangelical Lutheran church in Berlin.
The Times / Christian Today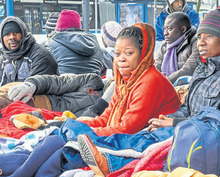 Across Germany there has been a wave of conversions of Muslim asylum seekers from Iran and Afghanistan. Some estimates put the number of baptisms at 12,000 out of the 35,000 Iranians in the country.