Revival stories
Scottish, Dutch, Finnish, Iranian and West Indian folk as well as those from England and Wales came to the South Wales Revival Conference, held at WEST from 4–11 July.
Kerry & Rose Orchard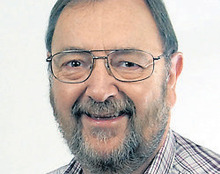 Wyn Hughes opened the conference with a message from Romans 5 on the known and felt presence of God. Phil Hill's exposition of Habakkuk each weekday morning served to illuminate the contemporary Christian scene in the West. Andrew Davies nightly preached penetratingly from 1 Corinthians 1–4 on the theme of man's humbling and God's exaltation through the gospel.