Equipping MPs
At a landmark launch event held in Parliament in early September, more than 30 Members of the House of Commons and the House of Lords received the Religious Freedom Toolkit designed by Christian Solidarity Worldwide (CSW) to give parliamentarians effective tools to promote Freedom of Religious Belief (FoRB).
Christian Solidarity Worldwide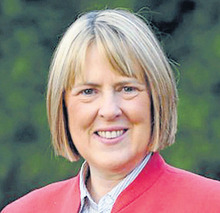 The Religious Freedom Toolkit recognises the important role of MPs and Peers in advocating for FoRB when more than three-quarters of the world's population live in countries with severe restrictions on their religious freedom. It provides an overview of different aspects of FoRB and describes the current situation in the 26 countries in which CSW works.