China: new law & arrests
China's legislature on 1 July passed a wide-ranging and controversial national security law that tightens government control over many areas of life.
BBC News / CSW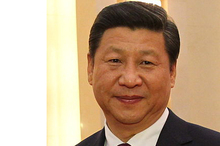 The law broadly defines national security as covering everything from finance and cyber security to religion. It is part of a raft of policies by President Xi Jinping that have drawn criticism from foreign governments, businesses and rights groups.
Included in the law, passed by the standing committee of the rubberstamp National People's Congress, is a move to make key network infrastructure and information systems 'secure and controllable'. The government says it will enable the authorities to take all the necessary steps to safeguard the country's internet infrastructure. Many foreign technology firms operating in China are concerned, fearing that under the new law they will be forced to hand over sensitive information to the authorities.
The law is an ideological declaration, said Zhang Xuezhong, a lawyer and former professor at East China University of Political Science and Law, which will allow more cultural censorship and a crackdown on dissidents. In the light of this, Christian Solidarity Worldwide reported that over 100 human rights lawyers and activists have been detained, interrogated and forcibly 'disappeared' across China since 10 July.