EMA fringe engagement
Two church leaders highlighted the importance of contending for gospel freedoms and speaking of Jesus in public life on 23 June.
Christian Concern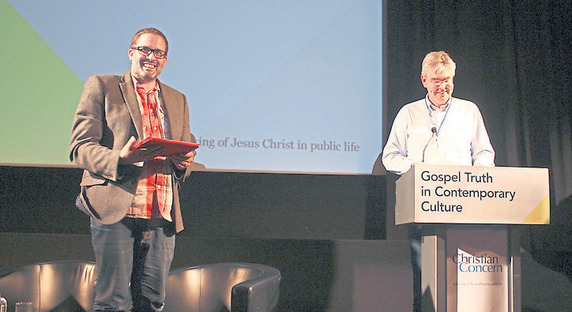 John Stevens, national director of the FIEC group of churches, and Dr Joe Boot, senior pastor of Westminster Chapel in Toronto and a cultural apologist, were speaking at a special event in London hosted by Christian Concern. Entitled 'Gospel Truth in Contemporary Culture', the Open Forum sought to explore different approaches to Christian engagement in public life.