A time to plant
Why is British soil unproductive for the gospel? How can we not lose heart? At St Paul's Hammersmith on 25 June, The Planting Collective – a partnership of Acts 29, Co-Mission, and the FIEC – heard Tim Keller and John Piper offer answers at their first biennial conference, 'A Time to Plant'.
Matthew Mason,

rector of Christ Church Salisbury, an AMiE church plant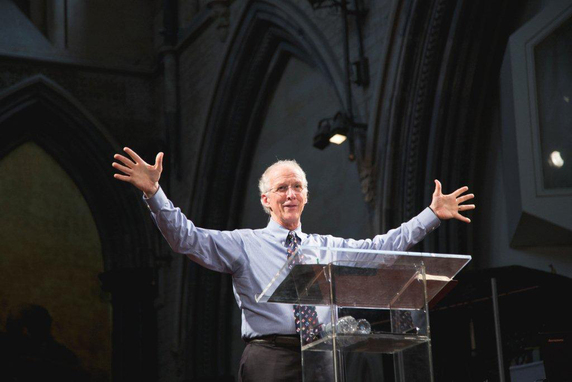 It was thrilling to see 400 delegates from across the UK, Europe, Africa and America. 25 years ago, church planting in Britain was unusual. Now, many churches are being planted, in villages and cities, reaching young professionals, the urban poor, immigrant communities and middle England. It was also encouraging to be reminded that there is no mystique to planting. Most delegates and seminar presenters were ordinary pastors of ordinary churches. The central things are prayer, God's Word, love for people, godly lives and a heart for the lost.
Agricultural skill
In the first session, Tim Keller argued that if sowing the Word is unproductive, preachers should look both to the soil and to their skill in sowing. By nature people are resistant to God's Word, dead in sin. But cultural factors are important. The power is in the seed (sowing pebbles will not produce boulders), but farming looks different in Iowa than in the Scottish Highlands.
When Jonathan Edwards moved from Northampton, Massachusetts, he left an elite educated congregation for native Americans who were marginalised pagan outsiders. Although his doctrine remained the same, his preaching style changed radically. He began using stories and illustrations drawn from rivers, hills and battles, and his sermons halved in length.
Building on this, the first seminar stream considered how churches flourish in British soil, and how to reach different groups: the urban poor, urban workers, diverse ethnic communities and middle England.
God's power in weakness
After lunch, seminars considered what is sustainable sacrifice, when churches are ready to plant, sustaining healthy marriages, the spiritual life of a church planter, and how networks can help. Then John Piper preached on 2 Corinthians 4.7-18.
Piper likened verse 16 to a table spread with a feast. The passage provides eight legs supporting the table – eight reasons not to lose heart. He pointed powerfully to the glory of God and the benefit to others in human weakness, the faithfulness of Christ, the momentary, light nature of suffering, the hope of resurrection, and the eternal glory that suffering produces.
It was an uplifting conclusion to an excellent day. The soil is hard, British churches are weak and the work is challenging. But there are good reasons to work at skilful sowing: God's Word remains powerful in weakness to produce a harvest.