Attack of the cyber women
This book is a conversation in cyberspace between two Christian women, in their 40s, one single, the other married, sharing details of their lives and friends with each other. It is easy to read, chatty, humorous, and sarcastic in places.
Sheila Stephen,

part-time lecturer in women's issues at WEST.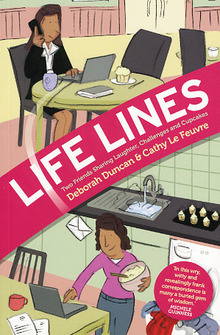 LIFE LINES:
Two Friends Sharing Laughter, Challenges and Cupcakes
By Deborah Duncan and Cathy Le Feuvre
Authentic. 230 pages. £7.99
ISBN 978 1 860 249 303