How big, blue & beautiful?
Florence Welch has been causing a stir with her own distinctive brand of alternative-pop-rock-soul.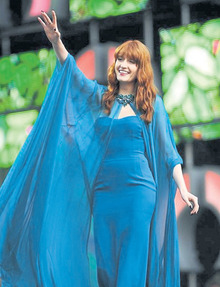 She entered the music scene in 2009 with the release of her debut album Lungs and 2011's Ceremonials established her as one of Britain's foremost female music exports, so heavy expectation awaited the release of her latest offering, How Big, How Blue, How Beautiful back in May. Following in the tradition set by her previous two albums, this album is thick with religious imagery and metaphor.